by Craig Fahner and Neal Moingard
Technical Contracting : Mat Lindenberg
Exhibited at the Alberta Gallery of Art, May 27th to September 10, 2017, as part of for the time being, the 2017 Alberta Art Biennale, a joint exhibition by the Alberta Gallery of Art and the Walter Philips Gallery at the Banff Centre for Arts and Creativity.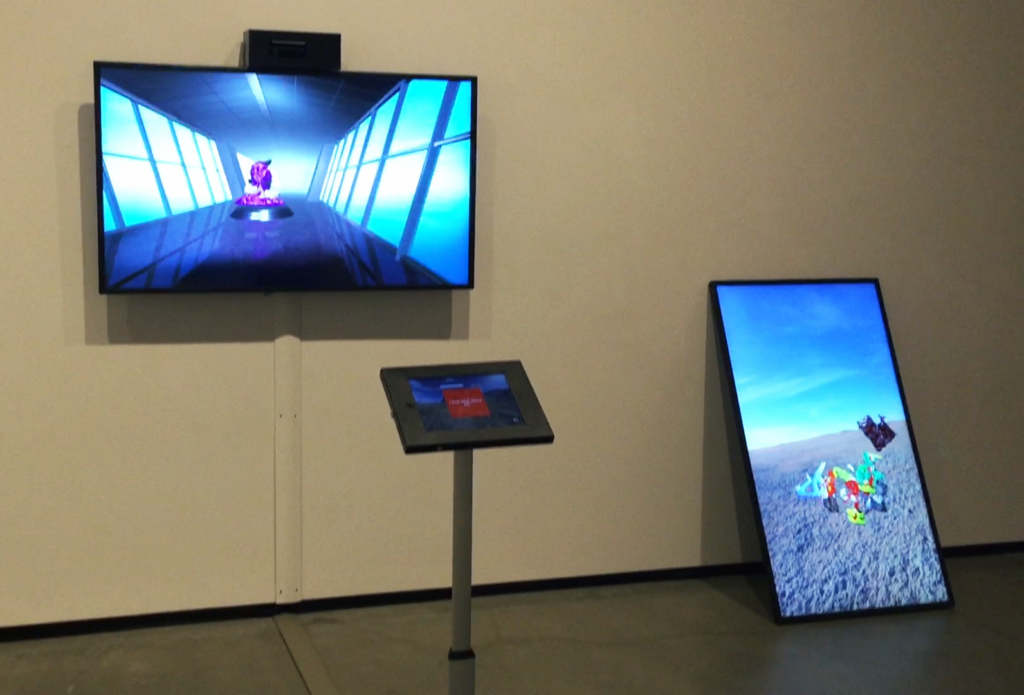 For this project, I was brought in to do exploration, iteration, and setting up of systems and tools in Unity3D so the artists could realize their project. I explored methods for animating, deforming, generating, attaching, and altering generative sculptures, tracking body and head movement, and creating easy to use data structures and methods to implement the effects desired by the artists.
You can few the results of the exhibition, a Instagram feed with a record of the nearly 5,000 users, here.