DAVID IS MADE UNCOMFORTABLE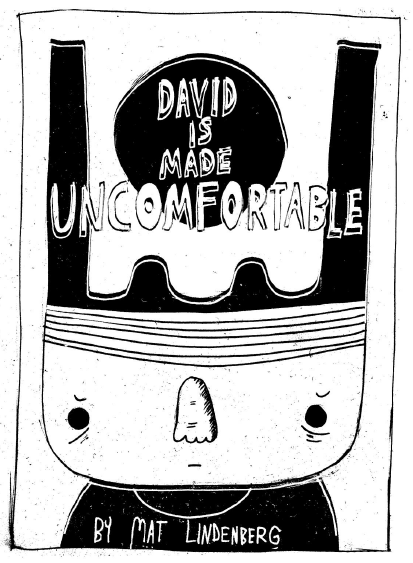 Something or someone is making David uncomfortable and he doesn't like it. But maybe David was uncomfortable to begin with? Maybe it doesn't have much to do with anything else at all?
There are currently only 1 copy of David Is Made Uncomfortable. It was made in a week for a cool comic-jam type thing and I have been meaning to go back to it and tweak some stuff.
THIS IS A BOOK IT HAS SOME THINGS IN IT I WOULD LIKE YOU TO SEE A BOOK BY MAT LINDENBERG
"This is a book…" is a book collecting a series of ink drawings/paintings I did in like 2013 when I was really into using ink to draw and paint. The video above explains it all pretty well.
There are currently a couple of copies from the first run still around.